We have recently been producing some bar-top corks for olive oil bottles, using micro-agglomerated cork. We produced a capsulated (Bar Top) style cork made from a single piece micro-agglomerated cork. Making bar-tops corks in this way is actually a relatively low-cost way to produce them as they can be mass produced by automatic machinery given that their diameter is under 32mm. Larger corks than this have to be produced in a more artisan style and the costs become a lot higher.
Working with micro-agglomerated cork gives you the option of a relatively low-cost, but attractive looking cork, which can easily moulded to your specification. However the maximum diameter that can be used for large scale production is 32mm – this is because one piece micro-agglomerated corks are made by grinding down cylindrical wine corks and there is a limit to the size they are produced at. To make micro-agglomerated corks that are larger than this, we generally have to glue the shaft to the  capsule. You can also create some interesting effects by using a natural shaft with an agglomerated capsule and similar as shown below.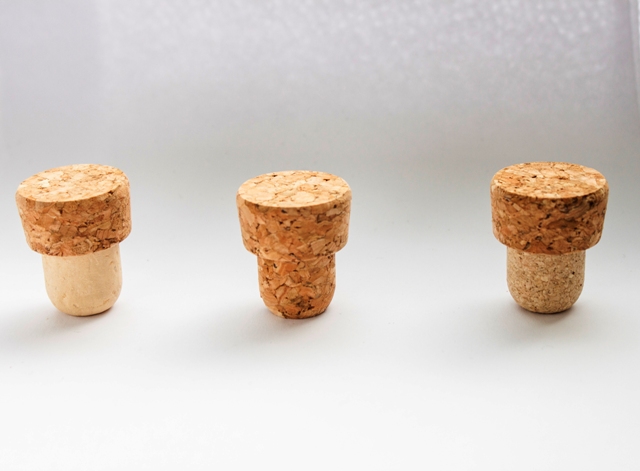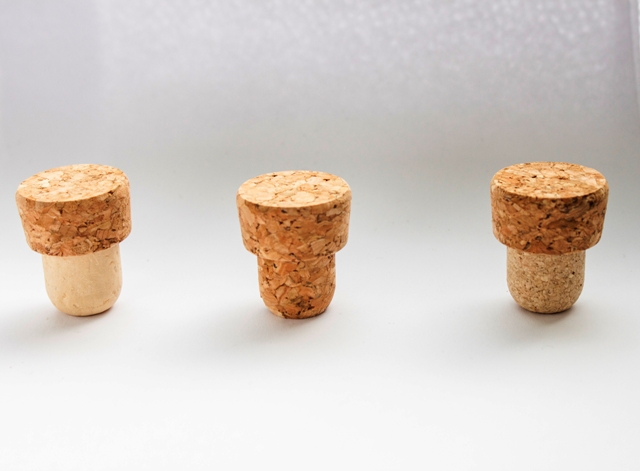 If you have some unusual requirements for your corks, then please contact us for a quote and more information.