Around 10 years ago, there began a noticeable change in customers for bar-top stoppers – increasingly customers wanted to move away from plastic, because of environmental/sustainability issues and wood was the obvious alternative. As a bar-top cork supplier, this seemed like great news, because having such a uniquely sustainable product such as cork matched up with a plastic capsule was something of a contradiction: having bar-top corks with natural cork stems and wooden capsules would mean that the whole product would be sustainable and biodegradable rather than just half of it. But as bar-tops cork suppliers we were all confronted with a major problem – all our customers wanted to shift from plastic to wood at the same time and of course there was a dramatic shortage of supply of wooden capsules.
This shift in demand from plastic to wood has only increased over recent years – starting around 1998, most wooden capsules capacity started to come online in Portugal and elsewhere in Europe, but supply just could not keep up with demand. Now, like some of our competitors, we have now invested in our own lathes so that we can produce wooden capsules ourselves and furthermore the specialist wooden capsule producers have all dramatically increased their production capacity, so finally supply of wooden capsules is beginning to catch up with demand.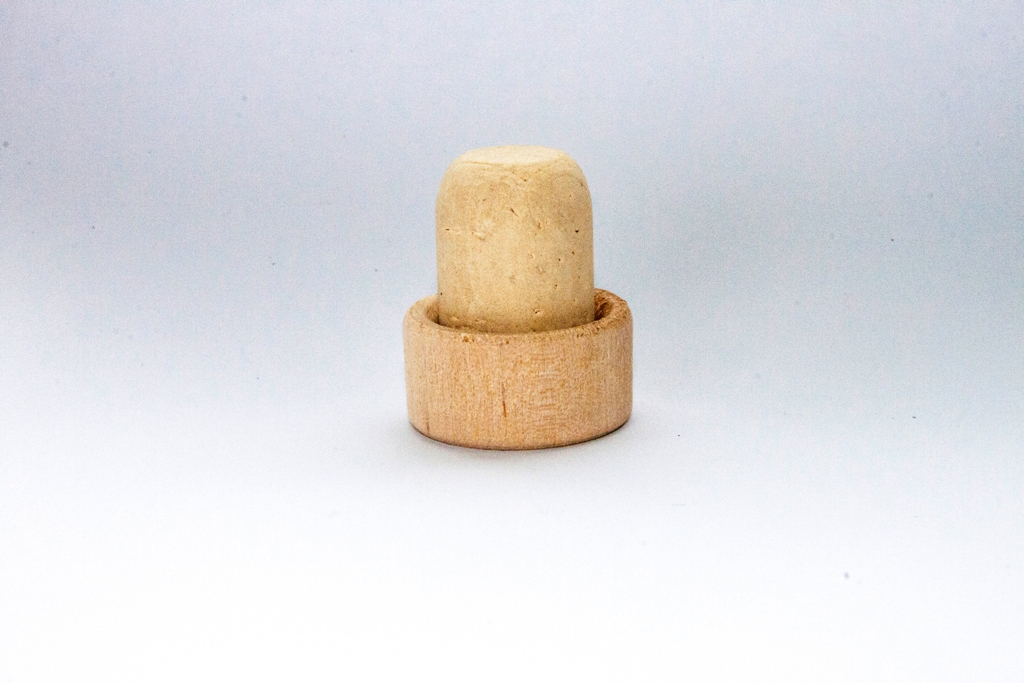 There is one final hurdle that the bar-top cork sector has to get over however – there are two kinds of wood that are uniquely well suited to making capsules: beech and birch. With the massive increase in demand, inevitably there has developed a shortage of high quality birch and beech to supply our sector. To make a good quality wooden capsule, you of course have to start with high quality wood, that is not only smooth with few knots and other imperfections, but has also been suitably seasoned and dried so that it will not crack in production.
Here we come to the real point of this post – the reason that beech and birch are by a long shot the most popular woods for capsules is because they are relatively easy to shape in a lathe (with little cracking or pitting of the surface), so that we can produce a super-smooth capsule. In fact birch is a little easier to work that beech, but beech has the added bonus of having a more beautiful grain to it, to give the capsule a very attractive organic look to it. For this reason, beech is far more popular than birch with clients. The price is more or less the same for both options.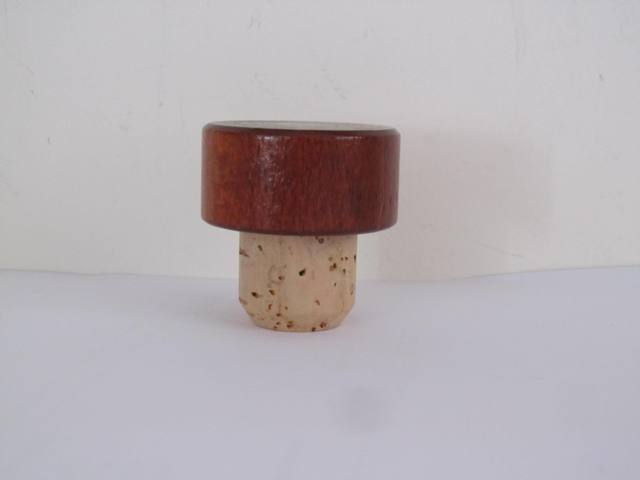 Of course a number of clients are looking for a particular colour for their capsules, but the solution for this is not to find another wood that has the appropriate colour, but just to stain a beech or birch capsule. As a result there is a lot of expertise in and around the bar-top cork sector in staining and varnishing wood to give a very clean and natural looking finish. This brings us to the final issue that the sector has to confront: generally clients who are going for a wooden capsule with a cork stem will be paying a lot more than they would for a synthetic alternative – in return you get a very premium look and feel to the bar-top. But to achieve this premium look to the capsule, you have to use very high quality wood and cork and you have to spend a lot of money in shaping the capsules (and even more to stain them). There is just no way that you can rush these processes and still come up with a premium quality product. We like to think that a premium wood + natural cork bar-top is worth the €0.30 per unit or so that you will have to pay for it – if you want a sustainable product with a premium feel, then there is just no cheap way to make it.
Have a look below this post for lots more information from our blog about bar-top corks.