Over the last few years we have seen a strong growth in demand for bar-tops corks made with wooden capsules (also known as wood top corks) and here are a few things you may wish to consider if you are thinking of ordering some.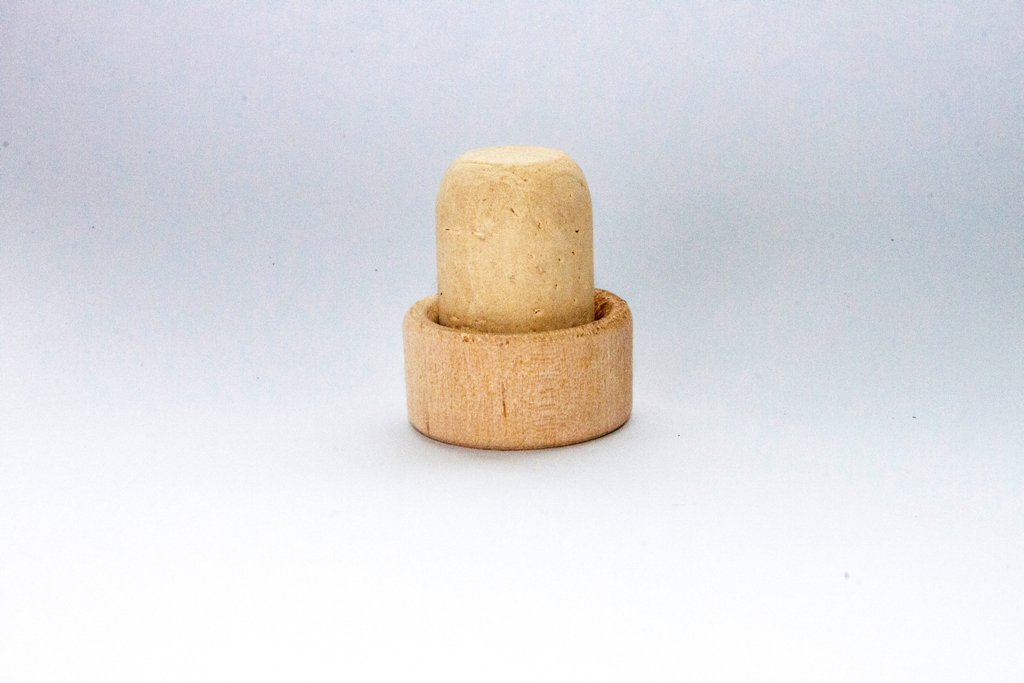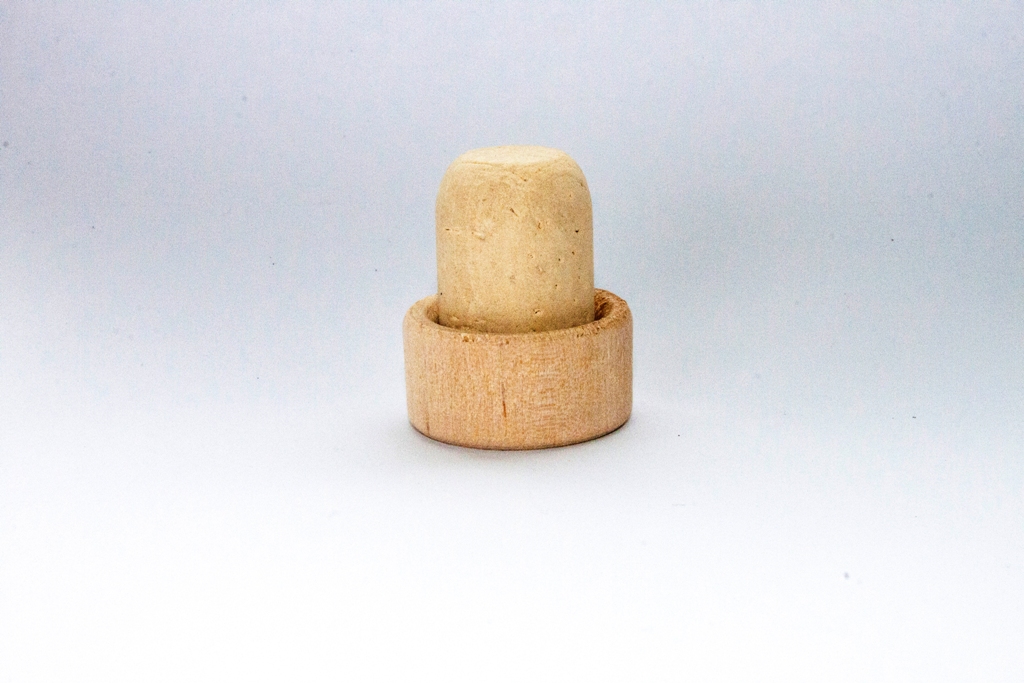 The first thing to consider is what kind of wood you are going to use – we would almost invariably recommend beech as it is easy to machine (leaving a smooth surface with no gouging or roughness), it has an attractive natural grain and is easy to stain a darker colour. And the extra bonus is that it is one of the least expensive options also!
Next you might want to consider adding your logo to your bar-top capsule – there are a few options available – ink printing, heat branding, laser printing and raised lettering. All of these options work out relatively low-cost, generally with a one-off set up cost to make the stamp of around €200, then a price per unit of less then €0.02. The best advice is to try and keep the design as clean as possible, avoiding too many fussy details as they will tend to get lost in the grain of the wood, particularly if you are using any other option that ink printing.
With regard to staining or varnishing the cork, you can leave the capsules natural with no treatment if you are using beech as the finish is so good. Varnish will add gloss or you can stain in a variety of colours, although this will mean you will lose some of the grain. From our point of view as a capsulated cork supplier, getting the stain right is perhaps the most challenging part of making wooden bar-tops, because they are relatively small pieces which have to be stained individually; we have worked extremely hard with our suppliers to be able to produce a really even and consistent finish so that stained beech continues to look and feel very natural.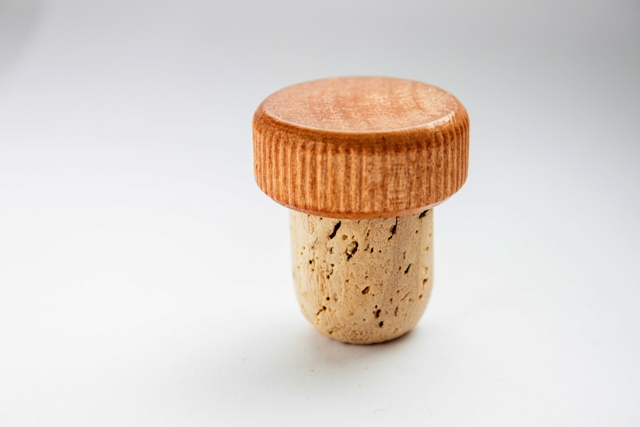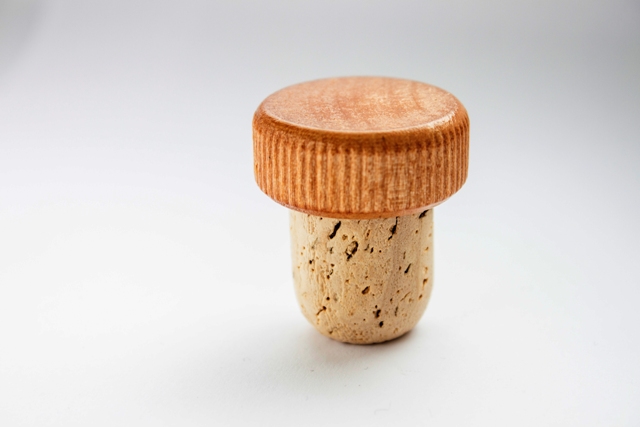 With regard to the kind of cork you use, the options you have a natural, or micro-agglomerated. For natural bar-top corks, if you are bottling a white spirit, then you should choose a quality of at least "First", but our recommendation would be for Super or Super/First. This is because higher quality corks have less fissures and discolouration, which means the liquid will not become discoloured. We also have a special surface treatment that we give to natural corks being used for white spirits, which helps to ensure that there will be no colour transfer. For dark spirits and First/Second cork may be sufficient, but we would certainly suggest you go for a higher quality cork if you are in the premium sector. Micro-agglomerated corks are a good lower cost alternative, but they do not have the same organic/premium feel of a natural cork.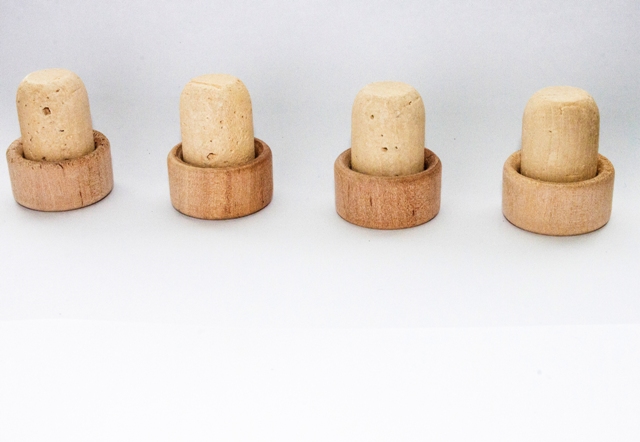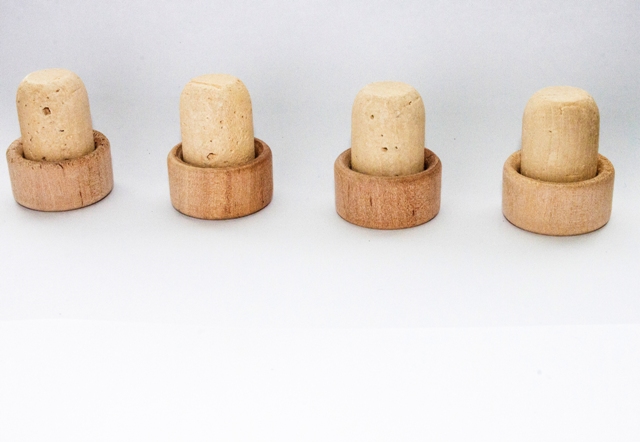 If you are interested in ordering some bar-tops corks with wooden capsules, please contact us for more information and a quotation.