Agglomerated cork used to be used mainly to make wine corks, using the extrusion method, but this method has now largely been replaced by moulding micro-agglomerate cork, the reason being that moulded micro-agglomerated cork has much more precise technical characteristics and gives a very reliable and robust stopper (for both wine corks and bar-top corks). In this post we are going to look at the main use of agglomerated cork, which is to produce blocks and sheets that can be used to produce all manner of household and industrial products (such as cork lids, flooring, heat pads, notice boards, cork packaging and so on).
So how is agglomerated cork made?
Sourcing Cork Waste: The journey of agglomerated cork begins with the collection of cork waste generated during the production of other cork products, mainly off-cuts from the production of natural wine bottle stoppers. This 'waste' material is collected from factories and cork processing facilities and forms an important part of the cork value chain.
Grinding and Sorting: Once the cork waste is gathered, it goes through and industrial grinding process to produce granules. The granules produced will have a wide range of sizes (from 0.2mm up to 8mm diameter) and different densities and they are sorted using sieves and vibrating tables in to many different categories. The lower density granules come from the inner and mid cross-section of the cork bark and are the most prized, as they are softer and more elastic (with a density of less than 90 kg/m3), whilst the higher density granules (of densities between 90 and 220 kgm3 are from the outer layer of bark and are more 'woody' and brittle. The low-density small granules are generally used to make micro-agglomerated stoppers, whilst the medium density granules (of various sizes) are used to make standard agglomerated cork.
Binding and Agglomeration: To form the agglomerated cork, a binding agent is introduced to the sorted cork granules. The binding agent, typically a food-grade adhesive, acts as a natural binder, enabling the cork particles to adhere together while preserving their unique properties. Using the right binding agent ensures that the agglomerated cork retains its flexibility, resilience, and excellent thermal and acoustic insulation capabilities. Then pressure and heat are applied to produce large blocks of agglomerated cork, with various different properties depending on the specification of granules that have been used in terms of both granule size and density as well as the amount of binding agent.
Processing: The large blocks of agglomerated cork can then be cut down to size to make smaller blocks or sheets depending on what their final usage will be.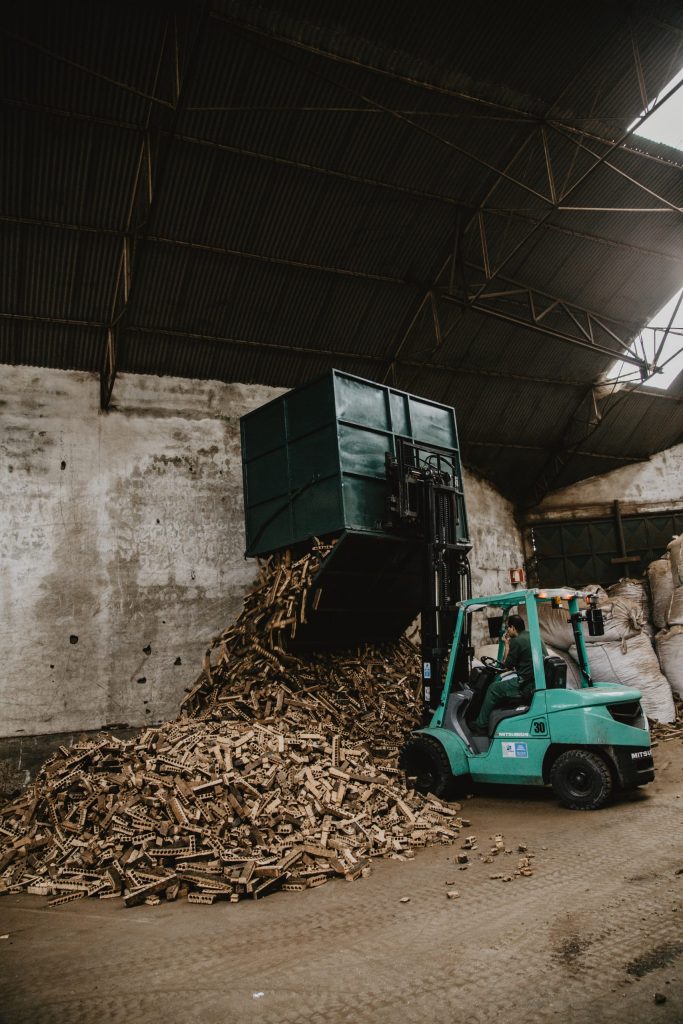 The properties of agglomerated cork will vary enormously depending on the blend that has been used to make them – so for example thing cut cork roll needs to be quite flexible so will generally have a small granule size and use a lot more binder, where as cork used to make cork lids for jars and so on, will be much more rigid and will use larger granules and less binder.
Here at CorkLink, we do not produce the agglomerated cork blocks in house as this is done by specialist manufacturers – we buy in a large range of different specification blocks and sheets and then when we have an order to manufacture a specific cork item, we have to select the most appropriate specification of agglomerated cork for that end use. Sometimes our clients will specifically ask for a smaller granule size if for example they want a more uniform look to a cork lid, or if they want a logo to look more prominent for example, but generally we will advise what is the best form of agglomerated cork for a particular end use.
If you are looking to produce a product from agglomerated cork, please contact us and we should be able to advise you on what your different options are.